Example 0004: Possible Low-frequency Seizure Event?
---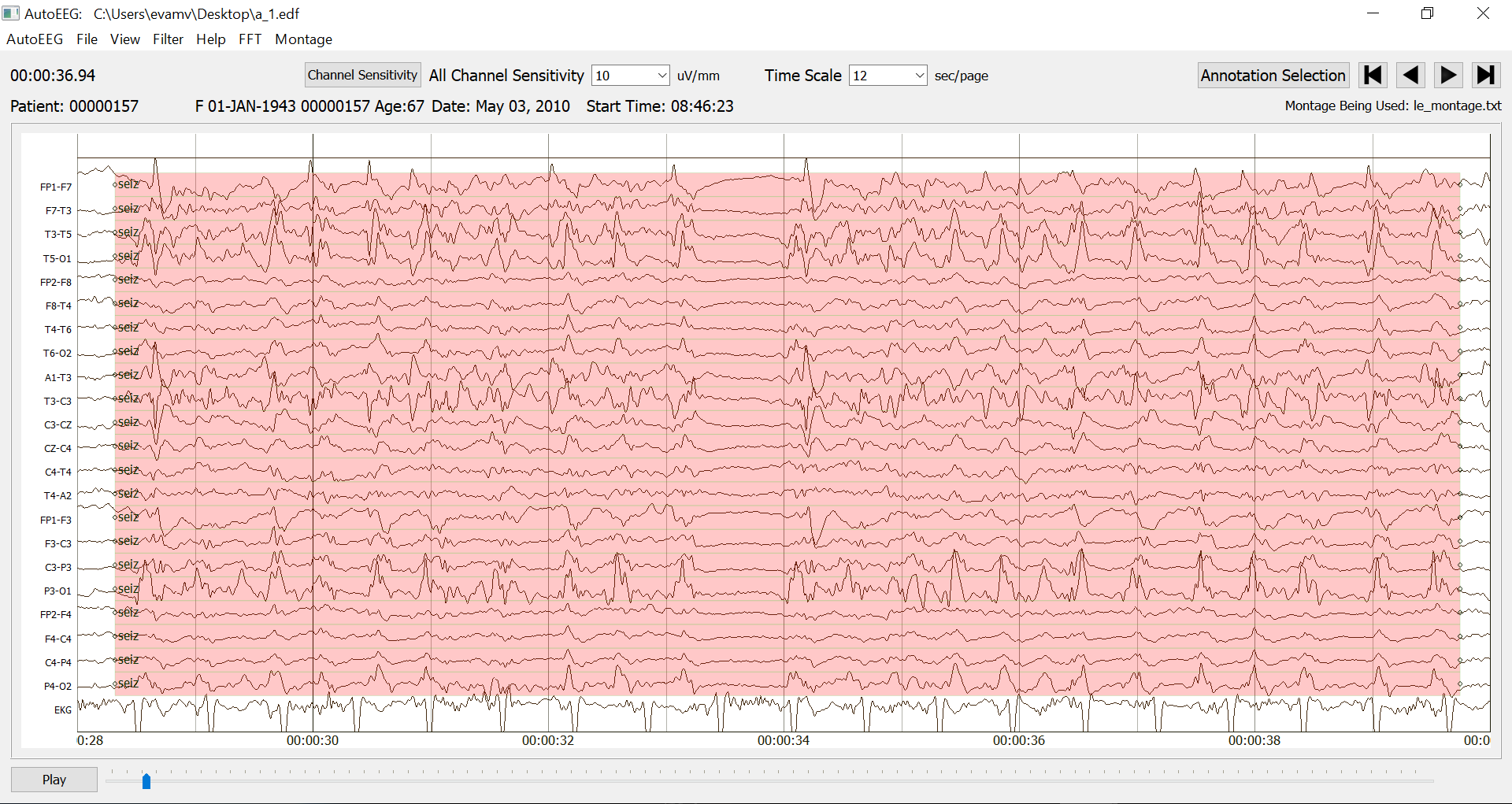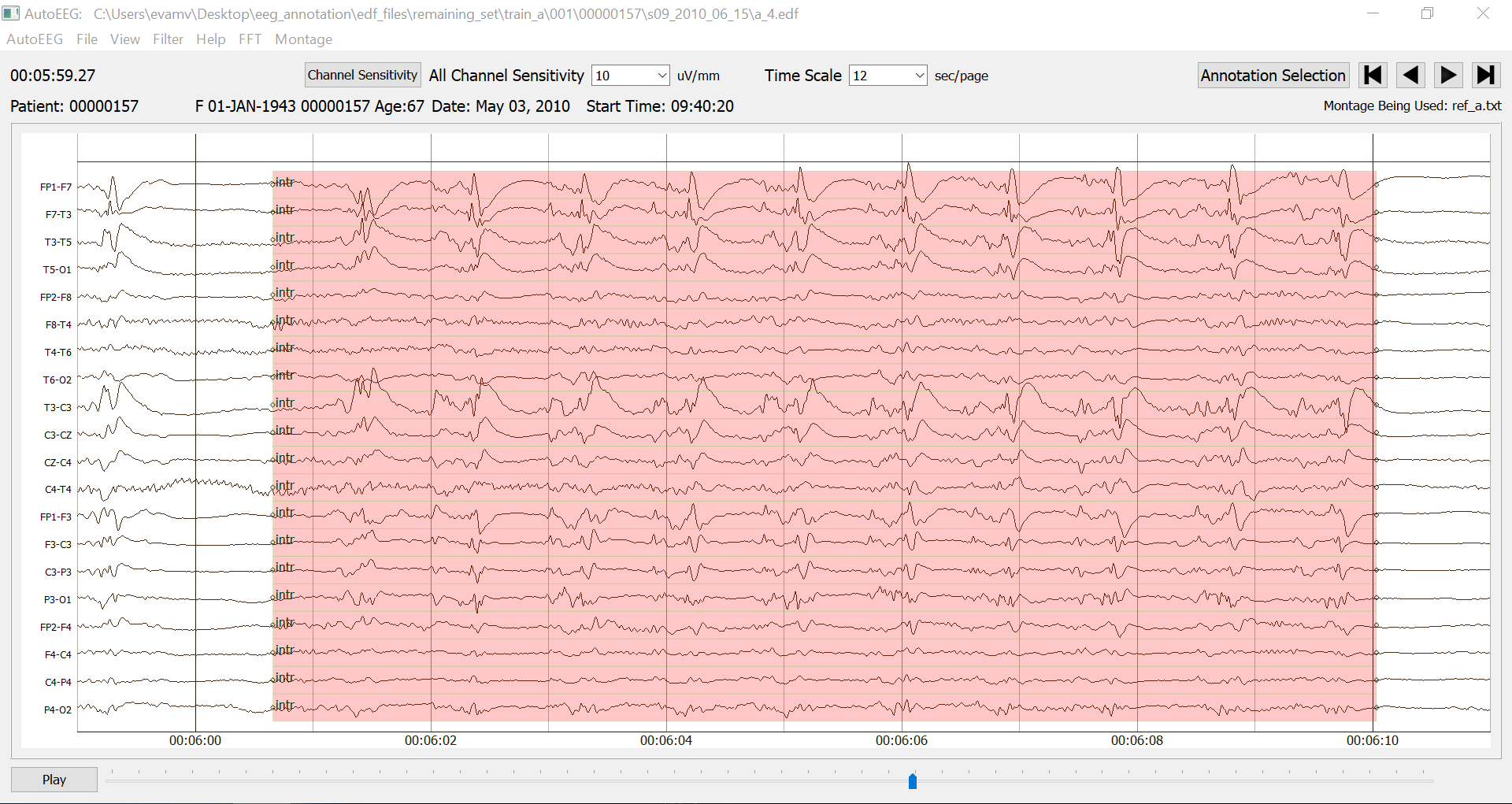 Download Files
example_0004.edf
Description
Event 1: [00:00:28, 00:00:40]
Event 2: [00:06:01, 00:06:10]

The top image shows a portion of a .edf file currently in v1.1.1 of the TUH EEG SEIZURE database that is annotated as a seizure. The lower image is a portion of a file from a different session belonging to the same patient, in the same time scale. We are unsure whether to consider this portion of the record as a seizure. It resembles the seizure in the top file, but the frequency is far slower.
Question
1. Is the second image with low-frequency spike and wave discharges a seizure event?
Current Discussion
---