Project Goal:
Automatic labeling of an EEG signal in terms of primitives (events that play a role in making a diagnosis) and generation of a diagnosis.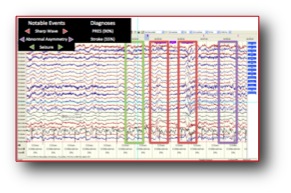 This tool will improve the quality of healthcare through capabilities such as real-time alerting and data mining and provide advisory information to physicians.
&nbsp
Resources:
Below are some resources for this project that we found to be useful:
Other useful signal processing and pattern recognition software can be found
here
.