The Next Generation Internet Protocol:
IP version 6 (IPv6) is the next generation Internet Protocol that has the potential to drastically change the way we use the Internet as part of our everyday lives. Here at IES, we're exploring IPv6 and areas of research that we can contribute to the development and deployment of this next generation protocol.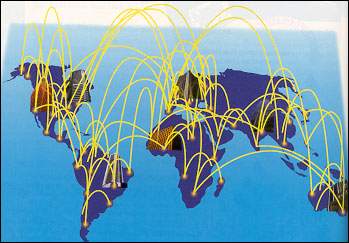 We are currently investigating peer to peer IPv6 networks and applications, mobile IPv6, and high performance routing.
&nbsp
What's New:
Relevant Resources:
Internal Resources: